Bianca The Oneness*CZ - "Aura"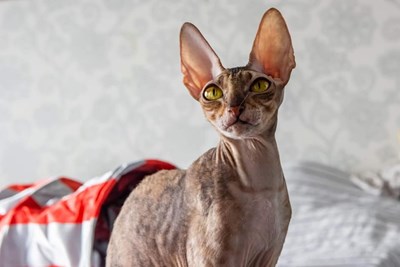 Sire
Armani of The Oneness*CZ, CRX d
Dame
Tabasco Thea Zundeja*LT, CRX ns 24

Aura is a very elegant lady with huge ears. She is grand daughter to two Sweetpurr's cats that were exported to Czech Repulic and Petra Grusovas The Oneness*CZ cattery in 2014. Aura lives in Naantali together with three cat friends and their servant Josefiina.

Aura is mother to our Eurovision 2020 litter and will mother to one more Sweetpurr's litter in the future.