SE*PurrfectCurl'z Oh. My. Gaga! - "Poppy"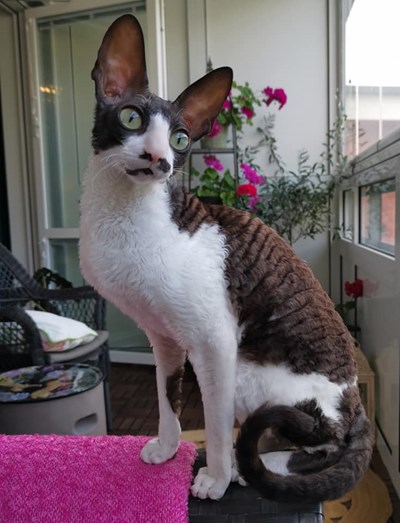 Sire
WW18 IC Sweetpurr's Pleasure Zone JW, CRX a 01 62
Dame
GIC Sweetpurr's Jealous of My Boogie, CRX n 33
Breeder(s)
Berit Pedersen

Poppy is a stunning black bicolour female and lives in Stockholm together with her human mom Lina. She was born in co-operation with Berit Pedersen and her PurrfectCurl'z cattery and the both parents are  sweetpurrers.

Poppy will be mother to one Sweetpurr's litter in the future.

She is HCM-scanned healthy 6/2021 and tested free from PRA.