FI*Sweetpurr's Proud - "Zoe"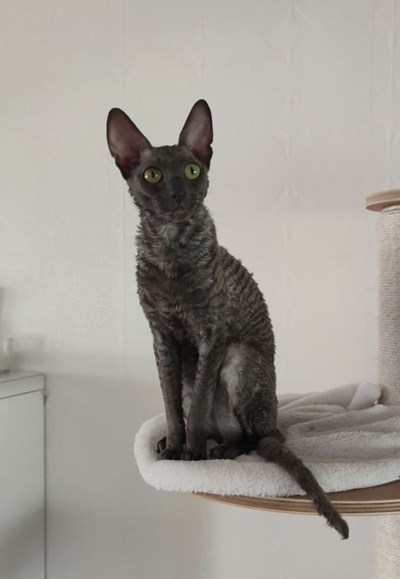 Sire
FI*Ballerina's Migzir, CRX w 64
Dame
Mademoiselle Myrific des Nesmes, CRX o

Zoe is a blue female from our Eurovision 2019 litter. She is cinnamon carrier and she lives up North in Luleå with her co-owner Jonna Olofsson, DarkTown's cattery and a bunch of other beautiful cats.

Zoe is mother to our Three Wise Men litter that was born just before Christmas 2020. We hope that at least one of these kittes is a cinnamon carries just like their mother.