Cattery
The cattery FI*Sweetpurr's was approved in FiFe in may 2005. It all started in 2003 when I got my first cornish rex GIC FIN*Seafarer Hannibal Frisé. I went to a show just because the breeder asked me to and well, now more than 200 shows afterwards I need to thank Anri who pushed me on the right track!

Now many years later the cattery has moved to Sweden. We are located in the city of Uppsala, approximately one hour drive from Stockholm and half an hour away from the main airport Arlanda. We live in a flat and our cats have full access to the whole apartment.

I'm planning my litters carefully and I'm using only healthy cats for breeding. To keep my cats gene pool wide I have been importing a lot from all around the world. And because I don't want the number of the cats to grow too high in our home I have wonderful foster families who are taking care of some of my breeding cats. To keep the health and quality high I have seen that as a good choice. I would never have enough time or love to share for 10 cats at the same time. My main goal is to breed healthy and good tempered cats. After that comes qualities for shows, beautiful coat and extreme type.

During these 15 years of breeding I have managed to breed some markable cats:

WW'17 WW'19 BW'19 SP&SC Sweetpurr's Hearts and Minds, JW, DVM, DSM
WW'18 IC Sweetpurr's Pleasure Zone, JW
BW'19 NW SC Sweetpurr's I Wanna Have Some Fun JW, DVM
SP&SC Sweetpurr's Way to Win, DSM, DVM
SW'17 IC Sweetpurr's Dirty Laundry, JW
NW, SP Sweetpurr's Cookie Dough
NW, PR&IC Sweetpurr's Touch of P!nk
SP&SC Sweetpurr's Pandia, DVM
SP Sweetpurr's Dirty Little Secrets, DSM
SP Sweetpurr's Shane Walsh
SC Sweetpurr's Jane Marple
SP&SC Sweetpurr's 'Cuz I Can
W'08 SP&SC Sweetpurr's Full Moon
SC Sweetpurr's Salmiak
Sweetpurr's Mata Hari, JW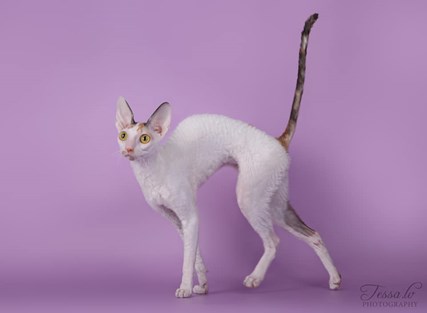 NW BW'19 SC Sweetpurr's I Wanna Have Some Fun JW DVM
Bred with care. Raised with love. Shown with pride.