IC FI*Sweetpurr's Where's My Sash And Crown? - "Mimosa"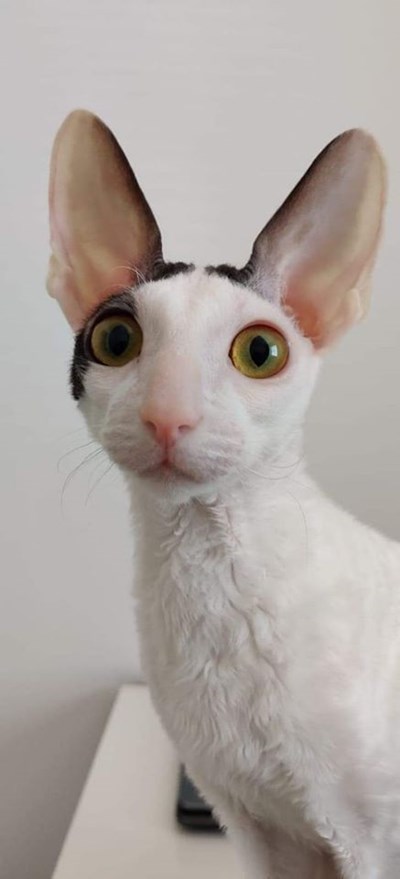 Sire
WW18 IC FI*Sweetpurr's Pleasure Zone JW, CRX a 01 62
Dame
IC FI*Sweetpurr's Kinky Boots, CRX f 03

Mimosa is a black van female from our Nails, Hair, Hips, Heels litter. Since the day she was born I wanted her to stay home with us but some how she ended up in Turku together with her three cornish friends and their servants Tiia and Mika :)

Mimosa will be mother to one Sweetpurr's litter in the future and will be hopefully be the foundations queen of Tiia's cattery.

She is HCM-scanned healthy 6/2021 and tested free from PRA.