FI*Sweetpurr's Mata Hari JW - "Prisma"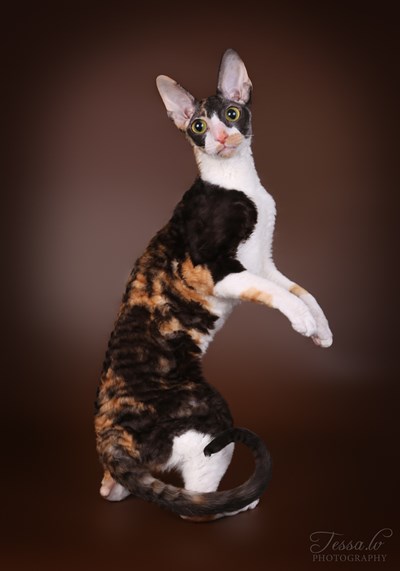 Sire
FI*Sweetpurr's The Force Awakens, CRX d 01
Dame
IC S*Weminas Wheel of Happiness, CRX n 09 22

Prisma is a beautiful calico girl from our Eurovision 2021 litter. She lives together with two cat friends and their servants Natalie and Philip.

She will be mother to two Sweetpurr's litters in the future.

HCM-scanned healthy 7/2022 and tested free from PRA.